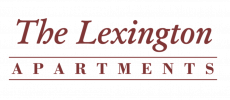 Your Review
Submit a Review

Resident Reviews
|Recommended: NoGreat Experience — Cassandra, I just wanted to say Thank You to Sabott on all of his hard work here in my apartment. He is such a nice guy, very knowledgeable, and personable. It's said that a manager will hire people who tend to share their outlook on work, as it makes them easier to work with, and it reflects positively on the manager who hired the worker. So thank you Sabott came in this morning and replaced the dishwasher, the wall thermostat, on top of all the work he did yesterday. I think I gave him a mini heartattack when he stated that the dishwasher sounded like it was working correctly. I said yeah, except for all the water coming out the bottom of it . He quickly headed toward the kitchen as I started laughing telling him that I was just messing with him LOL. We had a good laugh about that. Anyway, I just can't say enough nice things about him, so Thank You both for all of your hard work and talent in making my move easier and more comfortable.
|Recommended: Yes
This is a great place to live. very convenient and peaceful. — The maintenance team always responded and took care of us when we needed them. The apartment was very spacious and we never had a problem with the neighbors. My number one thumbs up goes to the lexington for allowing us to have our pitbull enjoy the community with us. It is very hard to find a place that will accept a pitbull so we are grateful that the Lexington staff loved our dog.
Shaun, thank you so much for your feedback! I'm glad to hear that we're exceeding your expectations! You've been a great resident, and I absolutely love your furry family member! He's the absolute sweetest!
|Recommended: Yes
Amazing Maintenance People — Sabas has been amazing whenever I have needed his help with something breaking in the apartment. He is super quick and efficient with any request. Glad to have people like him at this complex He is always super nice and helpful and he always has a smile on his face
Thank you very much for your feedback Yesenia! Our job here at The Lexington is to exceed expectations!
|Recommended: Yes
I love living here. Very quiet. — Living at the Lexington's has been great so far. It is normally quiet. There is always parking in the front. I haven't had many issues with the apartment, but when I did have an issue it was fixed immediately. The manager is always kind and very respectful. I really enjoy living here.
Tara, thank you so much for you kind words! I'm glad you love living here at The Lexington. We love having you!
|Recommended: Yes
Very well managed apartment complex. — It's great We have nice neighbors, parking isn't too bad. The best part about these apartments is that we were able to keep our big fur babies
Shawna, I'm glad you and your fur babies love living at The Lexington! Thank you so much for your kind words!
|Recommended: NoGreat Location...Apartments need Updates however. — Combination of walking access to shopping and restaurants and quiet neighborhood.
|Recommended: Yes
The Best Place To Live In Fresno — I moved onto the property in 2012, have been here ever since, and would live nowhere else in Fresno. Our present property manager, Brady, is competent, sweet, and strives to do a great job, which I may add, she does. Our maintenance person, Rose, is not only competent, but always has a smile on her face, and every time she comes to our unit to take care of a problem, she is warm, funny and brightens my sometimes dark days. Our apartment is spacious, and management continues to upgrade whenever it is necessary for them to so so. Complaints and work orders are handled immediately, and generally are taken care of within a 24 hour period. Of course, it is understandable that work orders are prioritized, but when that is the case, you can assure problems are taken care of no later than 48 hours after the work order was generated. The grounds are not only beautiful, but meticulously maintained by a most qualified landscape company. This IS the place to live
Thank you, Alex for your kind words! Rose and I dedicated to excellence and strive everyday. Thank you again so much!!
|Recommended: YesFriendly and Safe — Staff is friendly, professional, and responds to issues promptly. Housing is spacious. Appliances and appearance could use some remodeling. The grounds make it pleasant to take your pet for a nice walk. Best part of the Lexington is how accommodating they are to renter's with pets.
|Recommended: YesGreat place to live — Great place to live for people who wants a great quiet place.
|Recommended: YesIn my view, the best property in all of Fresno — It's like living in a park. Tranquil, beautifully landscaped, great amenities, garage parking, and just a great staff who really care about each resident. Believe the advertisement when it says, It's like living in a home Spacious rooms, wood gas burning fireplace, large master bedroom, and second bedroom. Nearby stores invite one to walk with family and or pets. Highway 41 a sneeze away and the property is so ideally located. Word up I do not care to live anywhere else, but the Lex.
|Recommended: Yes
The BEST place to live in Fresno — Luxury apartments Indeed Spacious living room, spacious bedrooms, quaint kitchen and dining area, and a staff second to none. We have been here over four years, and there is no place else we would choose to live. Ideal for business people as it is a hop, skip and jump to 41, and ideal for retirees like myself, who want and love a leisure life. Beautiful landscaped property with a myriad of trees and shrubs makes it a park like atmosphere. Rents are very affordable as well as reasonable and it is just a great experience living here. Our manager, Melissa, is top notch, reacts within 24 hours to resident work orders, and is just a pleasure to know. Our maintenance person, Rose, is also, top notch, always with a smile on her face, will stop for a few minutes to engage in conversation, and knows her business. When Rose fixes anything, take my word for it. It is FIXED So, those of you who want a deluxe apartment with the atmosphere described above, WAIT NO LONGER The Lex is the best
Thank you so much for all of your kind words Alex! It is truly a pleasure to have you at Lexington. Thank you for being such a wonderful resident!
|Recommended: Yes
Quiet and friendly place to live — Living at the Lexington is nice. It's close to stores and restaurants I enjoy. GB 3 is within walking distance which is awesome. Great pet friendly community and close by sidewalks and a park to walk my dog. Hwy 41 is so close which is an extra plus. The staff is very helpful and nice to work with. This is my second time back in Fresno and my second time renting with The Lexington.
Thank you so very much for your review Jennifer! Here at the Lexington, our goal is to exceed your expectations. If there is anything at all that we can improve, please let us know!